Sell smarter and faster on Social Media
Use Paywitty's Fast Checkout to sell directly to your customers right within Instagram comments, Twitter, Facebook & Whatsapp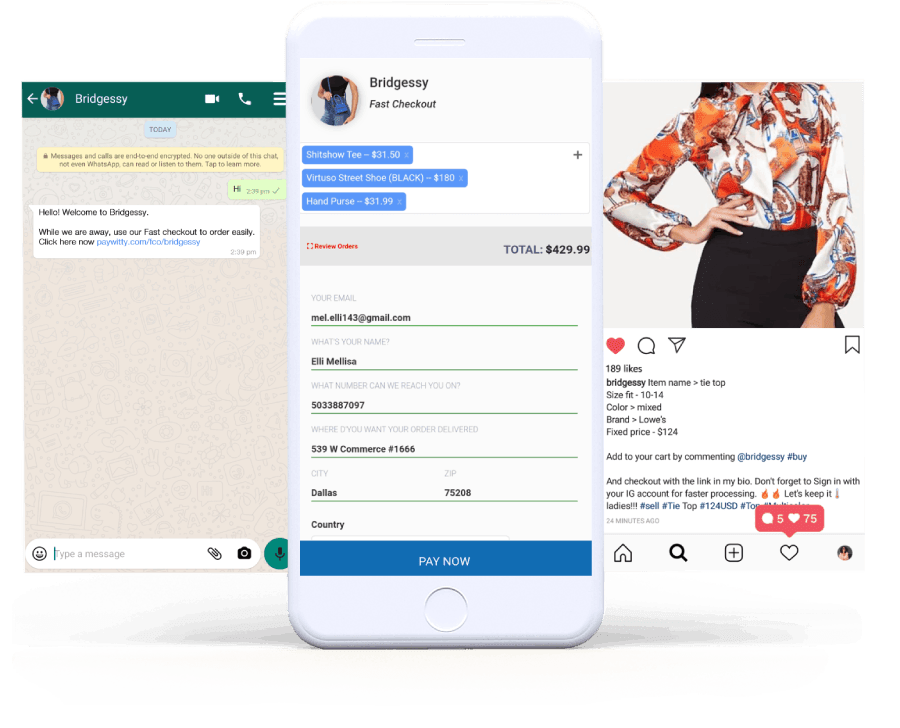 You post it. They buy it.
It works where you and your customers already are – Instagram, Facebook, Twitter & Whatsapp.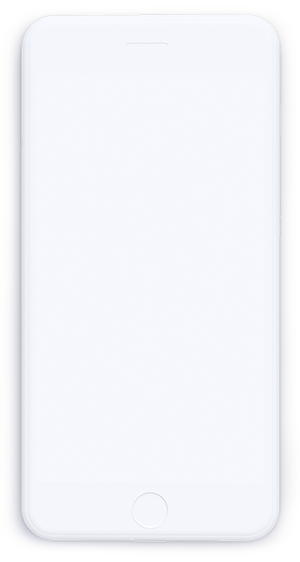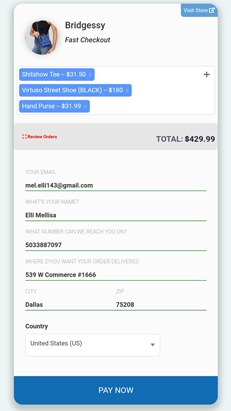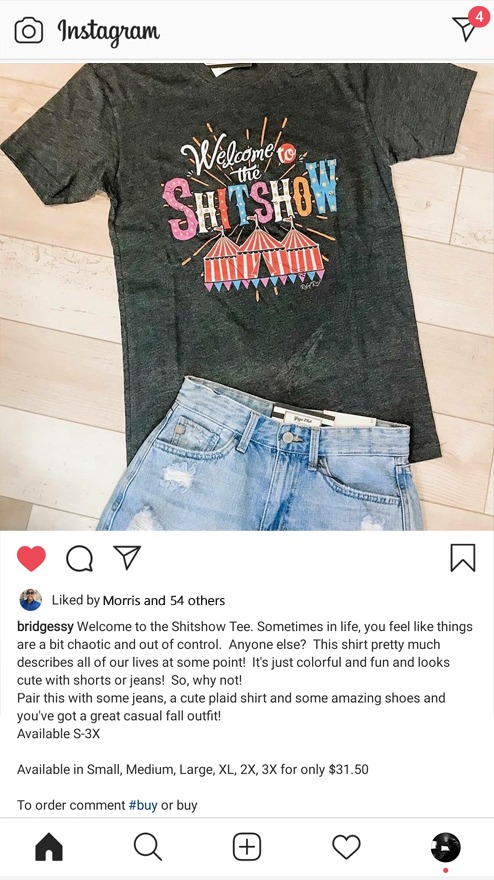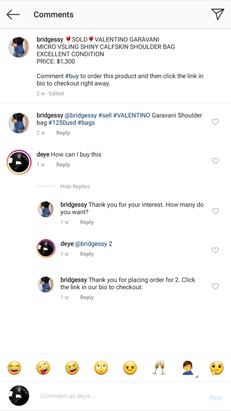 Paywitty makes social selling faster by letting your customer shop and checkout in one step instead of multiple/complex checkout process. This helps you reduce cart abandonment.
World's easiest one-page checkout

Let Instagram visitors checkout with link in bio

Can be shared on Facebook, Twitter & Whatsapp too

Accept payments from 135+ currencies powered by Stripe

You #SELL in the moment!
View Fast Checkout Demo
Think of your Instagram page as the ecommerce site and the comment section is your add-to-cart button. Buyers just comment "#buy" to place their order.
Make your photo shoppable by adding #SELL

Your IG visitors can add to cart by commenting #BUY

Convert your engagements directly into sales

Paywitty helps identify and serve on potential customers
View @Bridgessy on IG
Paywitty automatically replies your customers and keep the conversation active till sale is made. Paywitty saves you the stress and follows up for you.
Provide automated guide to checkout within Instagram

Offer support while you're away

Direct visitors to checkout

Automatic email marketing, offers and reminders
View @Bridgessy on IG
Why #sell on Social Media
4.14 billion people across the world are using social media as at October 2020*, including your potential customers! With the social media platforms innovating ways to keep their attention retained, it becomes increasingly difficult to draw people to your ecommerce website after liking your posts. That's where Paywitty comes in, giving you a "Fast Checkout" link so customers buy from you right within Instagram, Facebook, Twitter or Whatsapp.
How to #SELL using Paywitty
Easy to start selling online on Paywitty in just 4 simple steps.
Pricing
Simple and secure payment
No monthly fees or listing fees. No Contracts. Paywitty simply charges a flat 3% transaction processing fee on a per sale basis.

Paywitty features payments by Stripe for security and ease of use. We never require your Stripe password, and we never see your social network passwords.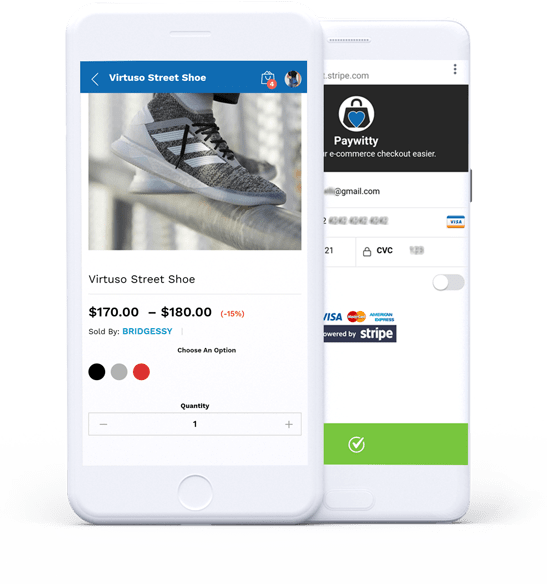 Frequently Asked Questions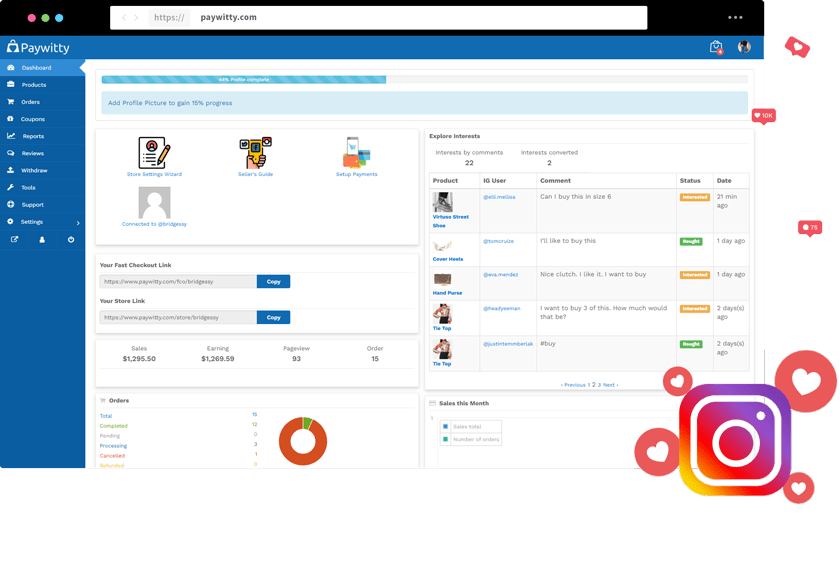 Start selling by connecting
your Instagram Business Account
To connect Instagram Business Account, you must first give authorization through the Facebook website.