Paywitty is a new revolutionary payment system that enables business accounts to sell on Instagram directly from their profile. With this innovative payment system, the customers will be able to buy any product on Instagram. They do so by simply commenting on the post, and then clicking on the link in bio to checkout.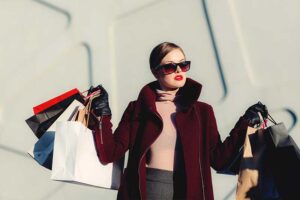 There are over 1 billion active users on Instagram, this creates immense opportunity for the businesses to find potential customers on the platform. Most times, potential buyers on Instagram lose interest in buying items because of no direct payment options and the complex checkout process.  According to Forbes, complex checkout process is a leading problem facing online selling. Paywitty is here to fill this gap between buyers and sellers with a convenient payment option in fast checkout.  It is even possible for the customers to connect their Instagram account and save their shipping address. So whenever they comment "#buy" on a picture post, Paywitty pre-orders them automatically. After which, they can easily check out by clicking the link in bio. Seamlessly.
"We want to help more and more businesses harness the power of Instagram's visual to sell better and also make it easy for Instagram users to engage with brands and products they resonate with easily." Dele, Co-founder, Paywitty
Anyone can sell on Instagram
When coming from Instagram, Paywitty helps buyers to locate items quickly too as seen on Instagram. This helps the Instagram vendors to sell more, as it reduces the chances of cart abandonment because it has a fast checkout process. Another way it benefits vendors is helping them with data on interest generated on their items, they can track the user comments for further conversions. It's also very easy to add products to their storefront, with a simple "#sell", the seller can add even preexisting items on their Instagram to sellable items. Anyone struggling to get conversions from their Instagram account due to complex checkout process should use Paywitty to provide fast checkout and quick sales. The sellers can also use the Paywitty administrative dashboard to track and manage their inventory and shipping.
Paywitty helps in increasing user engagement when they're scrolling through the product post, with an option to purchase immediately. To use Paywitty, the user can simply Sign up on Paywitty with their Instagram business account and list a product by adding "@yourstorehandle #sell #productname #xx.xx USD" to caption or comment section. They can advise their followers to simply comment '@yourstorehandle #buy" to buy the product and then click on fast checkout option in the bio. The customers can securely checkout to make the purchase and the seller will receive the amount instantly in their Stripe account.
Simple, Secure and Risk-Free
Paywitty does not charge any commission fees from buyers. There are only two parties involved in payment process from beginning to the end — Buyer and Seller. The sellers pays both Paywitty and Stripe for processing the payment. All cards are secured via Stripe. We leverage on Stripe's advanced fraud detection technologies to protect both buyers and sellers.
What's the next step?
You can go right ahead and open an account right away because it is FREE. No contract. No monthly charges. Click here to get started.